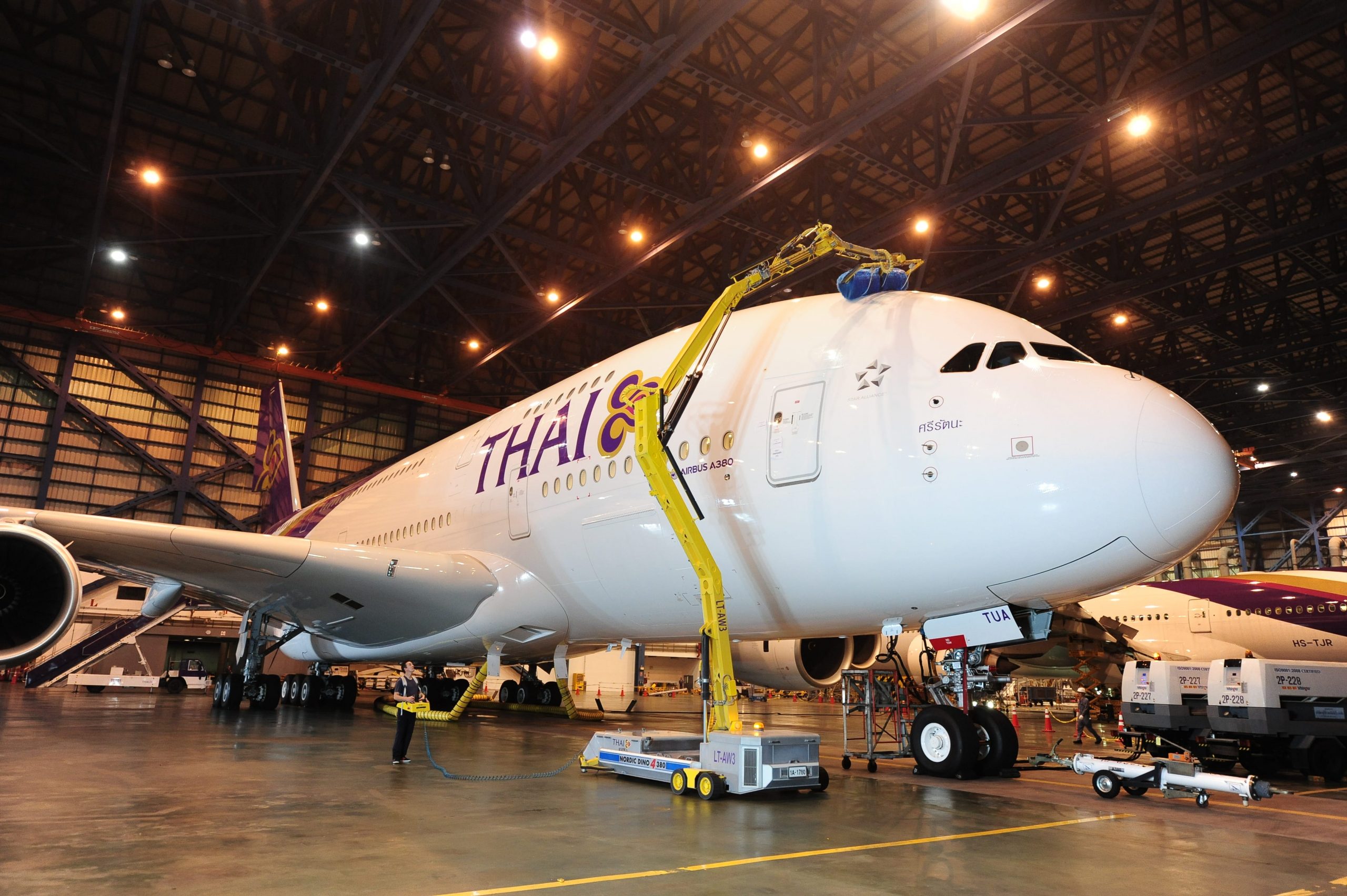 A faster, safer and environmentally friendly way to clean your aircraft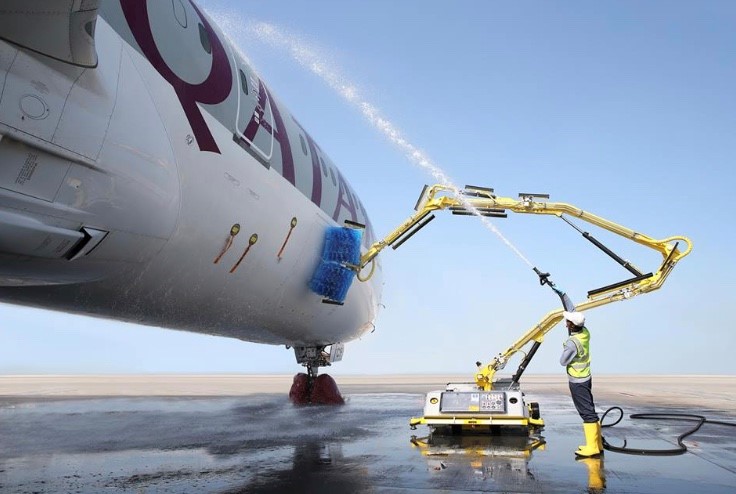 Why do you need a clean aircraft?
A sparkling clean aircraft projects a picture of efficiency, safety and success. The aircraft manufactures requires that the aircraft should be washed on interval of 60- or 90 days basis.
Benefits of a clean aircraft include:
Lower fuel consumption
Extended paint life
Fewer corrosion issues
Reduced man hours
Improved aircraft availability
Fuel savings due to lower aerodynamic drag
Reduced usage of water and detergent
Improved health and safety environment
This is how the Nordic Dino works
Nordic Dino is a computerised and self contained
system, purpose built for cleaning aircraft exteriors.
The system consists of a mobile power unit, spray
nozzles and rotating cleaning brushes. A lightweight
wireless remote control permits simple and safe one man
operation of the power unit and the cleaning brushes.
Nordic Dino meets the requirements for washing
aircraft exteriors and incorporates safety features
designed to prevent accidental personal injury or aircraft
damage.
Watch the Nordic Dino in Action